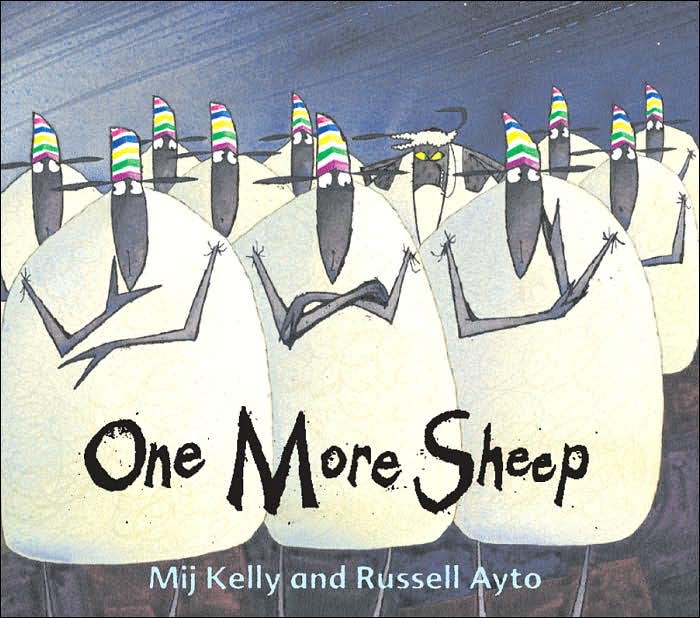 One More Sheep
Written by Mij Kelly
Illustrated by Russell Ayto

Peachtree Publishers
September, 2006
ISBN:
156145378-1
http://mijkelly.com/news/page1/
During a "wild, windy night," Farmer Sam brings home his sheep, tucks them in, and starts to count them, making sure all ten are snug in bed. There's just one little problem: counting sheep puts Sam to sleep. Before he's even halfway through, Sam's snoozing and the sheep are miffed:
I think that he finds us terribly boring.
How rude! How uncouth!
And now he is snoring!
When a wolf in sheep's clothing knocks on the door, Sam wakes up and welcomes the imposter with open arms, mistaking him for one of his ten sheep. The real sheep quickly insist Sam count them again – and this time they'll do anything to keep him from nodding off!
Illustrator Russell Ayto's pleasingly plump yet skinny-limbed sheep are a riot, especially during their high-kicking-chorus-line attempt to keep Sam awake. ONE MORE SHEEP is one bedtime story that will please parents, kids, and chicks alike!